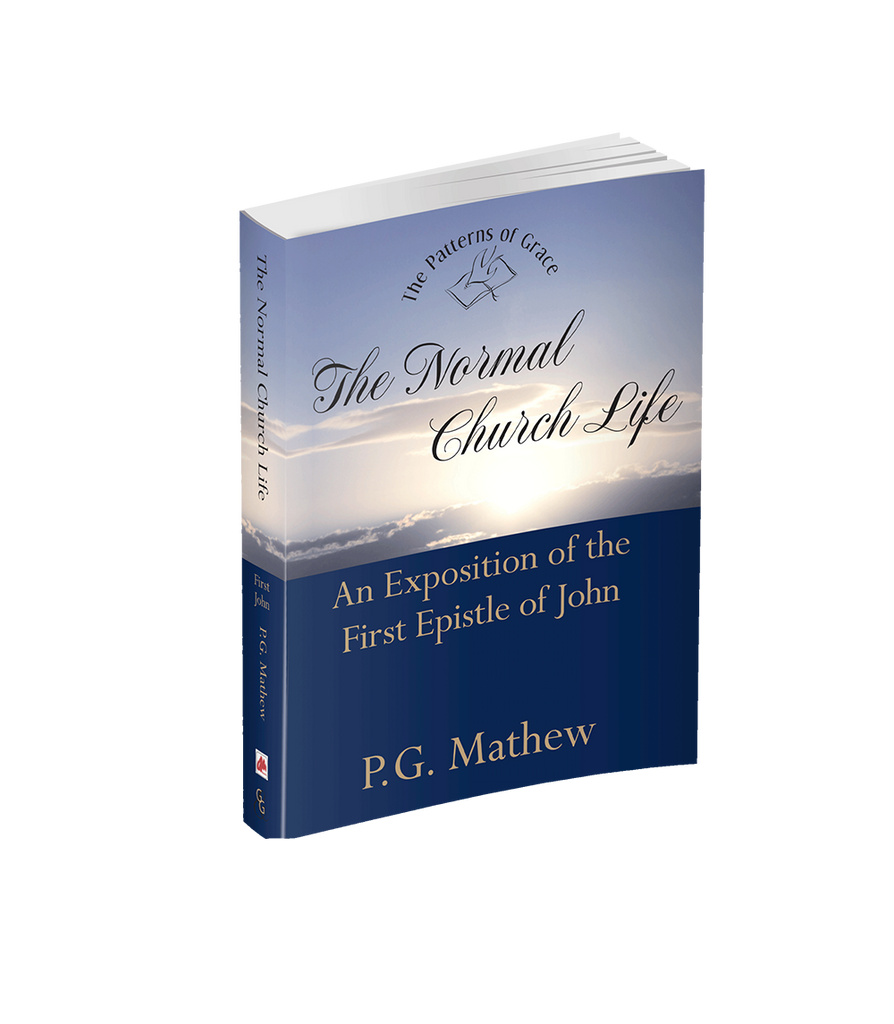 The book of 1 John is of vital importance to the Christian reader. It answers the questions: Can I be sure I am a Christian? What about others who say they are Christians, but do not act like it? Just how important is obedience to my Christian life? Do I really have to love others, especially those who are not so lovely?

In answering these questions, the author examines the three criteria set forth to verify authentic Christian faith: orthodox doctrine, personal holiness, and the maintenance of right relationships in the church. This book gives you the tools to refute unbiblical teachings and to live the life that God approves.

In 1 John we find the tests by which we must measure ourselves to see if we are living the authentic Christian faith. Would you pass these tests? Read this book and find out.

304 pages
ISBN: 978-8173626746
"I am delighted to strongly recommend Pastor Mathew's recent book. I have been blessed for several years by listening to Pastor Mathew's sermons on tape. The printed word nicely captures the clarity, wisdom, and power of the actual sermons."
Dr. Henry F. Schaefer III, Professor of Chemistry,
University of Georgia, and author of Science and Christianity: Conflict or Coherence?
"Few things in life will bless you more than a careful reading of the First Epistle of John. This masterful exposition of that epistle by P. G. Mathew will make that blessing palpable."
Dr. William A. Dembski, Research Professor of Philosophy,
Southern Baptist Theological Seminary (Ft. Worth), and author of The Design Inference.

"The church of our Lord Jesus Christ is not merely a social institution. Rather, it is an entirely divine institution... one in which love rules all thoughts and actions. But each Christian loves his brother or sister in Christ only because of his faith - his relationship with the Christ of the Scripture. Such faith produces new life, new love, and new obedience. This love is 'the normal church life.' Oh, how we need more of that normalcy in the church of our day!"
Alan R. Moak, Pastor and Editor